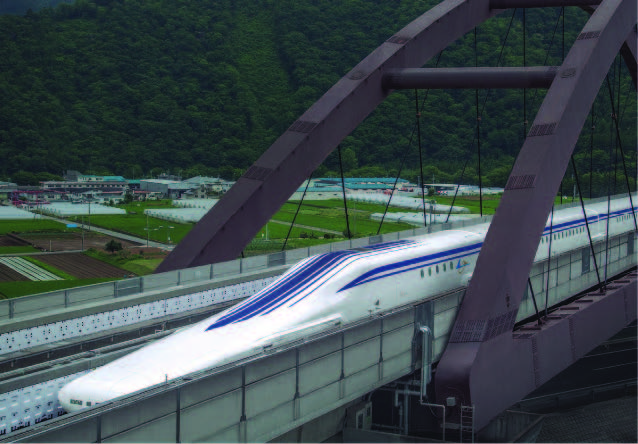 The Superconducting Maglev (SCMAGLEV) is the latest advancement in the world of high-speed ground transportation. This revolutionary system is not your typical train. In development since 1962, the SCMAGLEV is a futuristic magnetic levitation system that uses powerful magnetic forces for all aspects of operation—acceleration, deceleration, guidance and levitation—resulting in operating speeds of over 300 miles per hour in everyday service, and travel times unlike anything traditional trains can achieve.
THE GUIDEWAY
Rather than riding directly on standard steel railroad tracks, SCMAGLEV trains levitate between the walls of a unique concrete structure known as a guideway. The U-shaped guideway has walls surrounding the trains on both sides, making the system free from derailment.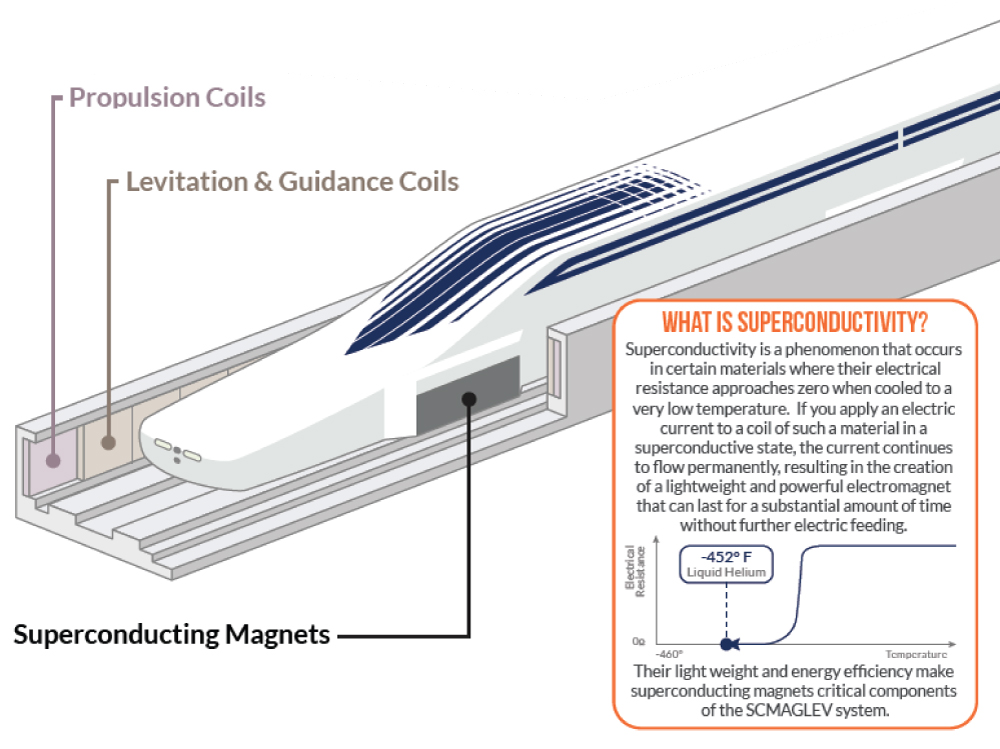 SUPERCONDUCTING MAGNETS AND GUIDEWAY COILS
The keys to the SCMAGLEV system's high speed and acceleration are the magnetic forces acting between powerful superconducting magnets located on board the trains and two sets of coils that are installed in the walls of the guideway.
PROPULSION COILS
Used for the train's acceleration.
Directly linked to power substations.
For more information on the technology, please visit the Project Sponsor's website at www.northeastmaglev.com
LEVITATION & GUIDANCE COILS
Used to maintain the train's positioning.
Installed on top of Propulsion Coils.
SUPERCONDUCTING MAGNETS
Strong magnets installed into bogies of each train car.
Powerful magnetic forces are generated between the
Superconducting Magnets and the guideway coils.