You are invited to attend the second round of Open Houses for the SCMAGLEV project.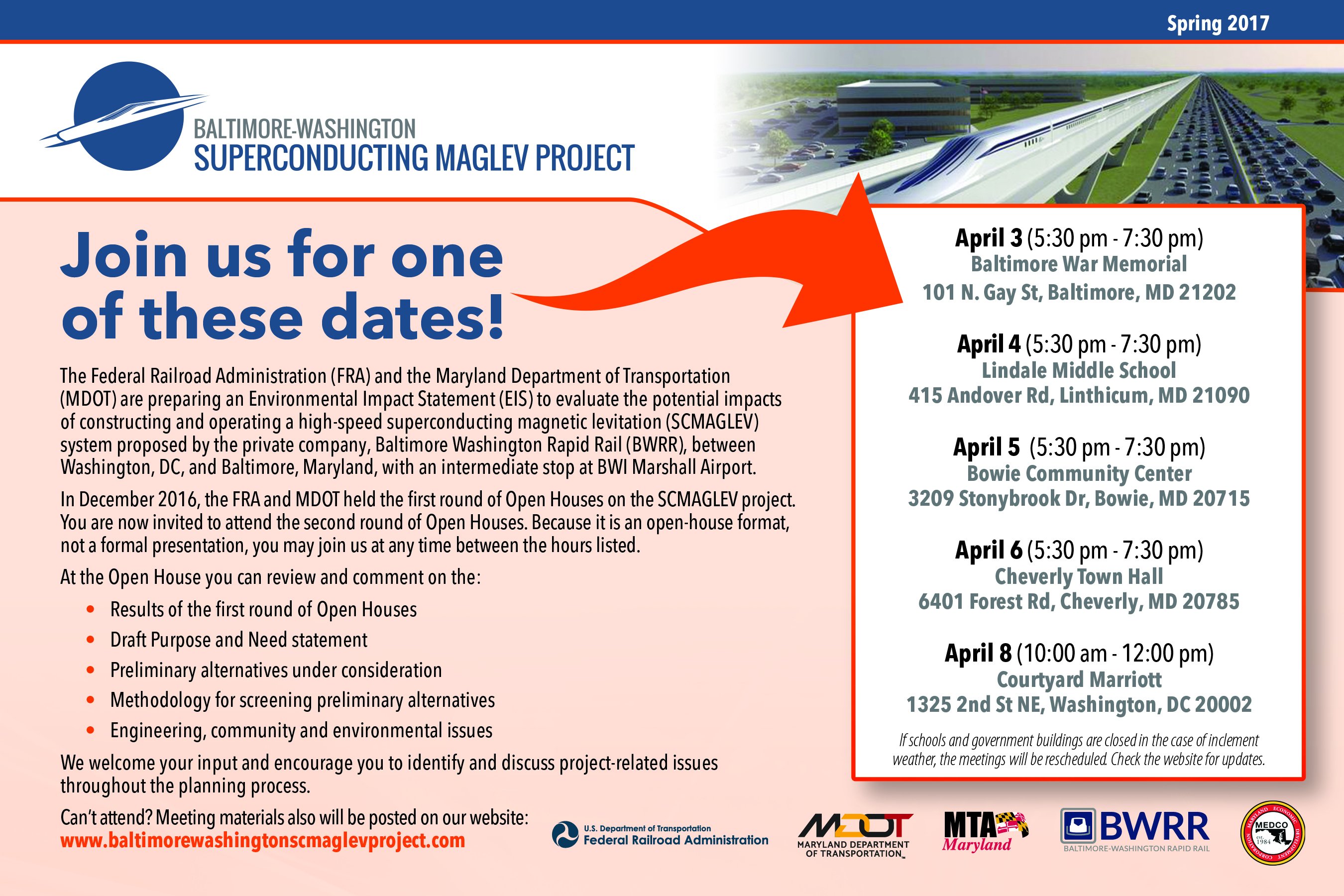 Because it is an open-house format, not a formal presentation, you may join us at any time between the hours listed.
At the Open House you can review and comment on the:
Results of the first round of the Open Houses
Draft Purpose and Need statement
Preliminary alternatives under consideration
Methodology for screening preliminary alternatives
Engineering, community and environmental issues
The Open Houses will be held at the following locations:
If you are unable to attend an Open House, or would like to see the information again, the materials from the sessions will be provided on the Public Meeting Materials Page.